Best 5 Activity Centers In Pune For Kids (1 to 3 Years old) 
"But my kid is too small!"  Yes, they're still wee tykes, but a high-quality activity centers in Pune for kids 1 to 3 years old are designed to set up young scholars up for future academic, emotional, and social success.
These top activity centers in Pune for kids are known for providing a foundation for learning both socially and academically that will help your child succeed in elementary school.
Why It Is Important To Let Your Kid Attend Activity Center?
There's increasing evidence that children gain a lot from going to the activity centers in Pune.
Attending activity center, your kids get better exposure to numbers, letters, and shapes. And, more important, they learn how to socialize — get along with other children, share, contribute to circle time.
Hence; children who attend high-quality preschool or activity centers enter kindergarten with better pre-reading skills, richer vocabularies, and stronger basic math skills than those who do not.
Therefore; every child should have some sort of group experience before he/she starts pre-school kindergarten
Music and gymnastics classes are great, but what preschools do that less formal classes don't is teach kids how to be students. Your child will learn how to raise her hand, take turns, and share the teacher's attention. What's more, she'll learn how to separate from Mommy, who often stays in a music or gym class. All of this makes for an easier transition to kindergarten.
Top 5 Activity Centers In Pune For Kids ( 1 to 3 Years Old)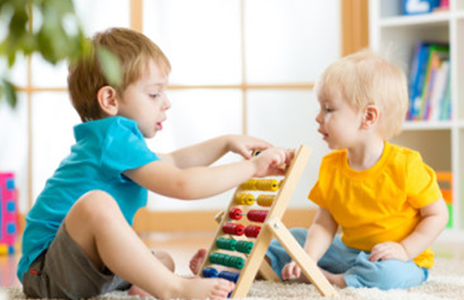 Founded by Kuki Mongia and Pooja Jeejeebhoy, The Green Turtle has fast become one of the most respected preschools activity centers in Pune for kids. It is known for its personal attention, creative approach to learning and home-like environment that helps kids prosper and connect with their surroundings.
The Green Turtle is not just another educational institution but a home away from home where the child learns and plays all at the same time and is given attention by our teachers just like moms and grandmoms at home.
Green Turtle started off as an activity center that became famous for its thoughtfully curated activities that provided a creative approach towards learning. Music and custom songs, props and stories make every activity fun and exciting for your children.
The activity centers enrolls kids from 16 months to 5 years and above.
To connect with The Green Turtle clear here 
Jumpstart Activity center is a revolutionizing child development center which has been developed on the premise that each child is unique; each child is a genius and that each child is special.
Jumpstart kids play school in Pune employ constant efforts to develop the child holistically.
Exposure to varied activities other than school make the children more confident, more inquisitive and also more social as they interact with other children.
Jumpstart activity centers in Pune for kids takes up the admission from 6 months to 2 years.
To connect with Jumpstart click here
The curriculum programs at SmartKidz activity center in Pune are designed to stimulate the thinking process and development of skills in the young children according to different age groups.
Age appropriate placement of children under various programs helps align the methods imparted using optimizing their skills.
The pre-school encourages children to explore the surroundings and express themselves using various means of expression including speaking, singing, dancing, drawing, writing, music and skits etc.
The age admission criteria starts from 1 1/2 year – 5 years
To connect with SmartKidz click here
Kangaroo Kids, that started with only 13 children over 2 decades ago in one preschool, has now spread its wings across four countries. With its pioneering teaching process, both creative and practical, it offers best of both worlds.
The innovative learning ideas adopted enable the children to develop and grow in body, mind and spirit. Furthermore; transforming them into sensitive, sensible and poised little individuals equipped and ready to face the world.
To connect with Kangaroo Kids click here
Little Miracle's goal is to cater to the child's academic, social, emotional, physical, creative and developmental needs. It aim at children's personal development and excellence in education in a safe, home-like environment. Knowing the role of the parent in the learning process, the team invite parents to get involved in their children's early learning through open communication and thoughtful collaboration.
By adopting various teaching techniques and methods, by offering the children the best curriculum.  By providing them with the selective and personally designed material. The activity centers in Pune for kids strives to 'unfold their bright minds' and transform the little ones' lives miraculously.
Little Miracles is an Activity Center for children between 10 months to 8 ears.
To connect with Little Miracle click here
Stay tuned for FitaCon's next event which focuses on health, nutrition, and fitness for kids.
FitaCon upcoming event focuses on " Health, Nutrition and Fitness For Kids" hence it will be the best of amalgamation of doctors and certified professionals from respective arena offering various tips, guidance and suggestions on health, nutrition and fitness for kids. 
Connect with us
Get connected within 24 hours to pre-screened, trustworthy and small business friendly service providers for Services in top Indian cities