Yoga - Why Choose Yoga Over Other Workouts? How Yoga Helps In Daily Life
What's so overwhelming craze developing for practicing Yoga??? Why people are choosing Yoga more compared to other workouts and exercise regime? Why there's a sudden influx of Yoga classes?? Not stated the usual benefits of Yoga that we all get to know when we Google around, but we are surely going to let you know the significant reasons for "Why Yoga" here.
It is true that majority of the people join Yoga Classes, with an intention to be fit, and flexible. Little all they know the benefits beyond just wearing tight Yoga clothes. With yoga, you'll hone your mental focus, and get rid your system of toxins, and maybe even boost your performance in the bedroom. You'll even be able to touch your toes—improved flexibility is a bonus for just about every sport.
It more than that…
Why Choose Yoga?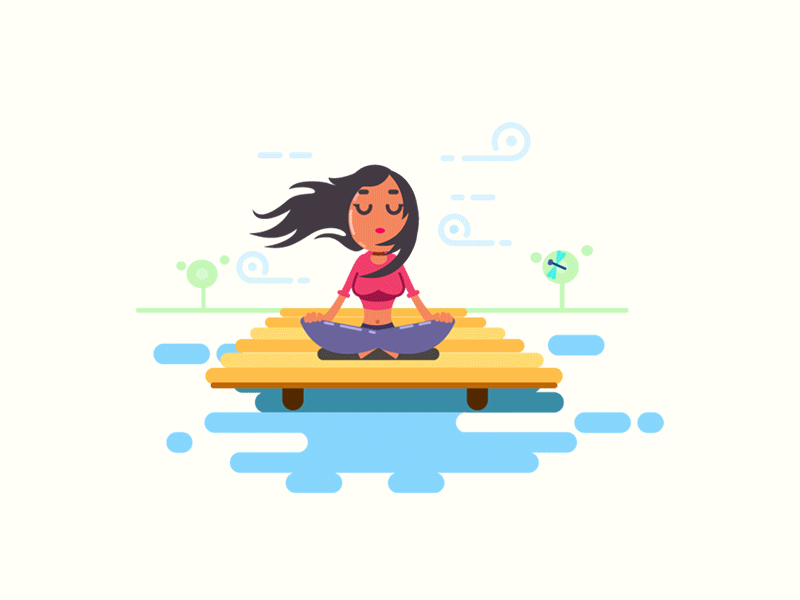 It Makes You Feel Strong
Using your body and improving throughout the years reminds you of how capable you actually are.  You don't want to be dependent, need help with your house-hold chores, or moving furniture. You wish to enjoy life, hike mountains, swim, and see new places in case even though you have aged – practicing yoga helps you do that. You don't feel limited by your physical self and that is an empowering state of being.
Gets You Out Of Your Own Selfish Head
Majority of the thoughts are always about us..Me..Me..Me.. If you think, you'll see that they the root cause of several miseries. The more you think about yourself, the less happy you are.
Yoga reminds you to direct that internal obsession to the external needs of others. The more you prioritize helping others, and caring and valuing about being on this planet the more peace you are with yourself.
Helps You Stay Focused
In this modern world we are assaulted with distractions. And now that we have smartphones we have portable units that suck us into a vortex of being anywhere but the present. Come to think of it, when was the last time you emptied your bowels while not looking at Facebook?
Every day you have to make a conscious decision to avoid the chaos of modern living and genuinely direct your attention to what is happening in front of your face – whether it's work, chores, or spending time with others. You obviously wanted to be the person who actually there living it. – Yoga is extremely helpful for people who have weaker minds, fears from anxiety, depression and more of these. It helps you overcome the problems over the period of time but yes definitely.
Helps You Deal In Different Circumstances
Life can really suck. It can be wonderful and beautiful, but it can also totally blow. That is never going to change. You are going to have shitty days, and that is just a part of the human experience. Although we can't control the complications of life, we can control how we deal with and react to these situations. Mediation being part of Yoga activity may don't make your life easier but it has made how to cope infinitely better.
Keeps Your Desires In Check
We all have desires that feel dire – when you are like "I need that piece of cake," or "I must have those yellow boots" or "if I don't go to that party, I'm gonna miss something big." …Of course in the moment it might seem necessary, but taking a step back to question why you want what you want will remind you that you want a lot less than you think you want.
We may have been gifted with the life-enhancing tool of yoga, but for what reason? The clue is in the Sanskrit word yoga itself, which as you no doubt have heard means "union." For our purposes, though, it might be better to define it as "wholeness," a word etymologically related to both healthy and holy. So why do we really practice yoga? Because, life wants us to be whole in the widest and truest sense of the word.
If Reading This Has Motivated You – Come Join Us At FitaCon For More
Hurry Up!! Limited Seats Left!! 
Connect with us
Get connected within 24 hours to pre-screened, trustworthy and small business friendly service providers for Services in top Indian cities