Spot Development Milestones Delayed In Your Child | Learn The Signs & Symptoms
Every kid is different, and they reach their development milestones at different times.
If your infant hasn't reached the desired milestone as per his/her age, you might just need to give them a bit more time. However, it is helpful to be aware of red flags for potential developmental delays in children. These delays are significant lags in one or more areas of emotional, mental, or physical growth. If your child experiences a delay, early treatment is the best way to help him or her make progress or even to catch up.
What Are Developmental Milestones Delays in Your Infant ?
There are many different types of physical, emotional and cognitive developmental delays found in infants and young children. They include problems with:
Speech and Language

Vision

Motoring skills – movements

Emotional skills- socializing

Cognitive Skills – Thinking, learning etc.
Apart from the above mentioned there are other development delays found in the child which includes:
Poor head and neck control

Clumsiness

Muscle Spasms

Swallowing difficulty

Muscle floppiness

Limp body posture
There is no specific reason behind child's development delay.  Sometimes the delay occurs because of below mentioned reasons such as:
A genetic defect, such as Down syndrome

Fetal alcohol syndrome, caused by a mother drinking alcohol during pregnancy

Fragile X syndrome, an inherited type of cognitive impairment

Severe medical problems developing soon after birth, often associated with prematurity
A typical infant undergoes different stages of development milestones which we have categorized for easy understanding
Physical and Skills Development
Crawling, sitting, walking

Skipping, jumping backwards and jumping while running

Throwing, kicking and catching balls

Swinging and trying to climb and then climbing
At home, your 5 year old will find things like dressing, going to the toilet, taking a bath and cleaning their teeth under supervision are all becoming easier. They will use forks and spoons confidently.
Thinking And Communication (Cognitive Milestones)
Starts talking using short few words

Identify numbers and letters out of order

Count to 10

Identify several colours

Understand and start to use words to explain more complex emotions, like 'confused' or 'disappointed'
Uses small words to explain what's happening in their brains, like 'don't know' or 'can't remember'.
Some children start to talk about events in the past, present and future by their fifth birthday.
Emotional Development Milestones
Your child is likely to be relaxed playing independently. They like being with peers making friends. 
They might start to behave in a way that supports friendship, such as by saying 'sorry' and agreeing to rules.
But even children who are happy to be away from their parents for short periods can feel anxious about starting preschooler.
While your preschooler might sometimes seem demanding, you'll probably notice that they throw fewer temper tantrums as their ability to communicate improves.
Physical Development Milestones Delays – What to Look For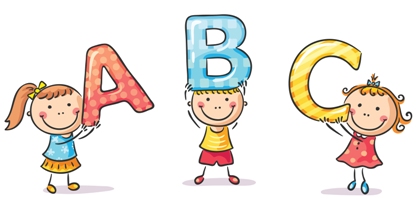 If you have questions or concerns about your child's development milestones, take notice of the signs and symptoms such as:

Isn't developing conversational skills

Doesn't seem to understand three-part commands such as 'pick up your book, put it on the table and sit down with me'

Doesn't want to play with other children

Seems to be afraid, unhappy or sad a lot of the time

Acts aggressively for no apparent reason

Easily distracted and can't concentrate on anything for more than a few minutes

Trips over a lot, can't stand on one foot for more than 2-3 seconds, or isn't getting better at catching an object

Doesn't seem to be able to use small objects like pencils

Has trouble seeing or hearing

Can no longer do things they could do at one time
Common Treatments Available For Physical Developmental Delays
Early intervention include a variety of different treatments and therapies that provide support to families to enhance a child's development.
These treatments and therapies are specifically tailored to meet a child's individual needs, and most commonly include pediatric physical, occupational, and speech/language therapy.
Child has delayed in large motor skills such as sitting up or walking, he or she may be referred to a physical therapist.

If a child is having trouble understanding language, using language, or swallowing, he or she may be seen by a speech/language therapist.

If the child is having trouble with fine motor skills, visual motor skills or independent living skills, such as feeding himself, picking up small objects, or buttoning his clothes, he or she may be referred to an occupational therapist.
Talking To The Pediatric 
When trying to spot an early motor delay, it is helpful to know the signs of typical and atypical physical development. When you express concerns your child is development to the pediatrician, he or she will listen carefully and may ask you some additional questions.
You may also be asked to complete screening questionnaire online or on paper; this is an assessment for developmental delays.
Parent observations are an important part of a pediatrician's evaluation. Pediatricians use parental input on these questionnaires as a basis for further examination and referral.
Register With Our Upcoming  " Health, Nutrition And Fitness For Kids" Event 
FitaCon upcoming event focuses on " Health, Nutrition and Fitness For Kids" hence it will be the best of amalgamation of doctors and certified professionals from respective arena offering various tips, guidance and suggestions on health, nutrition and fitness for kids. 
Connect with us
Get connected within 24 hours to pre-screened, trustworthy and small business friendly service providers for Services in top Indian cities