FitaCon Shows You How To Live Natural Be Healthy Eat Delicious
Want to get fit this year, but don't know where to start? We have chosen the best way to keep you in "Pink Of Health" FitaCon Event – Pune's largest fitness conference. 
Getting fit doesn't mean that you have to drag yourself to the gym for another boring circuit workout. Excruciating for 45 minutes on the treadmill, or crash diet. In fact, fitness doesn't have to be "a torture". 
In recent years, we've seen an explosion of themed fitness-focused events and trends. Moreover, these fitness trends are emphasizing on the fun part of leading an active, healthy lifestyle.  From fashion to food trends it inspires readers to live their best lives.
Discover Health Benefits At FitaCon
Most of us in everyday life stick to our typical workout routines and diets without ever trying something new. 
Fitacon is pune's largest fitness conference which will gather certified experts, doctors, nutritionists marathoners speakers. The keynote speakers will be speaking on the wide range of health, fitness and wellness topics. Additionally, they'll be responding to your queries, concerns, providing you with tips. Moreoer, they will be talking on healthy lifestyle habits to implement, suggesting various workouts that offers effective results and so on. 
Learn to become more mindful as you work through the daily grind. You can learn stress-reduction techniques like yoga and meditation. 
FitaCon – Fitness & Wellness Awareness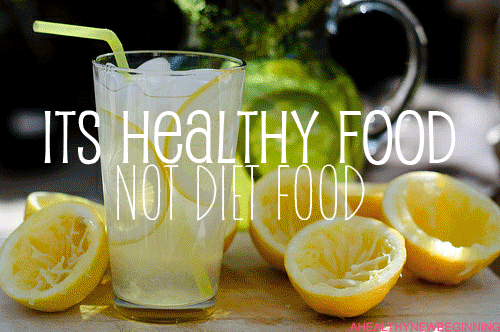 Furthermore, it includes, high blood pressure, stroke, breathing problems, lung disease, and cancers.
FitaCon Event – Largest fitness conference powereded by SME Networks . It is first of its kind empowers Puneits to lead healthier lives and build healthier communities.
Why Attend FitaCon?
Take charge of your life and take control of your health. Whole food, plant-based nutrition can help. Do you know that food can be more powerful than pills?  Just by changing your few habits, it is easy to prevent health problems. 
We know that improving health requires discipline. FitaCon will be addressing social determinants of health. Furthermore, sessions on improving health equity, receiving health tips, guidance on how to lose weight sensibly.
We know that ditching bad eating habits, and eating the right meals is tough but not impossible task. 
At the FitaCon conference we will hear stories and enter into conversations on healthy meals.  Furthermore, discussing on how challenges can be resolved, and how we can led a healthier lifestyle.
FitaCon Event  – Largest Fitness Conference
If you are looking for new ways to up your fitness game, fitness event like FitaCon can be great resource for your fitness journey.
The event teaches you new exercises and recipes, answer any questions or concerns. Moreover, it lets you connect with certified fitness experts to gain more health and fitness tips. 
Of course, with so many choices, things can get overwhelming and you may not know where to start. Luckily, we've compiled expert health, fitness and wellness sessions for you to follow .
Our keynote speakers comprises of:
Avanti Deshpande – A Faculty member for students at Symbiosis Institutes of Health and Wellness, Pune. Moreover, she specializes in providing personalized diet plans, corporate nutrition workshops. Furthermore she offers nutritious menu planning for sports person, special medical conditions and all others
Mahindra Gokhale – A Fitness trainer for the Mumbai Indians team in the IPL. Even more he has a decade long rich experience and expertise in the areas of health, fitness and sport
Dr. Rajashree Tupe – Rajashree is the founder of Shriyog Institute in Pune, India. She is one of the senior disciples of Guruji BKS Iyengar. Seems like she has a passion to share with every person the true pulse of Yog
Anagha Pathak – An art of living teacher. Above all, she is trained in Behavior Management techniques as counselor and psychotherapist
Aparna Prabhudesai – 47 years, is an entrepreneur by profession. Furthermore she is an avid marathoner and a mountaineer by vocation. 
Dr. Anand Gangwal – Lecturer and Post Graduate Guide at Sancheti Hospital in Pune. Furthermore, he is known for his expertise in Sports and Musculoskeletal Physiotherapy.
Taru Mateti – 45 Medals and 15 trophies for running, close to 40 prizes for badminton. Furthermore, she has completed a 50K Ultra in under 6 hours at the Pune Ultra Marathon, as well as Dualthon
Participate In FitaCon Event, Pune
Hurry Up!! Limited Seats Left!! 
Connect with us
Get connected within 24 hours to pre-screened, trustworthy and small business friendly service providers for Services in top Indian cities