Memory Booster Foods For Your Kids | Improve Memory | Sharper Minds
Mommies are super happy when they see  "A+" in their kids report card. It's obvious; we all want our kids to do well in sports as well as in academics. Not just these two segments but; in all aspects of their lives. Hence; it is important that they eat memory booster foods.
The memory booster food is basically well-balanced meals with nutritional boost that improves brain, sharpen mental skills, enhances concentration and memory.
The brain is a very hungry organ; the first of the body's organs to absorb nutrients from the food we eat. Give the body junk food, and the brain is certainly going to suffer.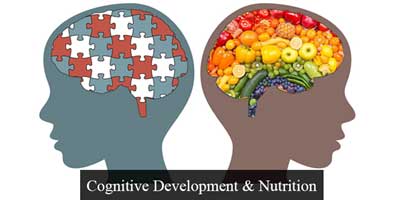 Growing bodies need many types of nutrients but; these top 7 memory booster foods will help kids get the most from school.
Top 7 Memory Booster Foods For Kids
1.Blueberries – Superfood Rich Memory Booster
A superfood rich in antioxidants, blueberries reduce oxidative stress on the brain and have been shown to improve learning capacity and motor skills.
Phytochemicals give fruits and vegetables their color. Foods high in these chemicals have the most effective means of improving your health, and blueberries have one of the strongest concentrations available.
Berries blackberries, blueberries, raspberries, dark cherries, mulberries, and goji berries are lunch-box-friendly and packed with vitamins that help boost memory and cognitive functioning. They are also great sources of natural sugars and fiber, a nutrient important for a healthy digestive system.
2. Eggs –  A Nutrient That Is Necessary For Brain
Eggs yolks are surprisingly nutritious and easy to digest.
Egg yolks contain cholesterol which is what comprises the outer lining of brain cells. In addition, they contain fat-soluble vitamins as well as choline, selenium and Vitamin B12—all important for organ development.
3. Fish –  Essential For Brain Growth  & Function
Fatty fish like salmon, tuna, mackerel, and sardines are exceptionally rich in omega-3 fatty acids, which are literally what the human brain is made of over 50 percent of the brain is fat, and most of that fat is omega-3 DHA, a special kind of fat found only in fish and shellfish.
Instead of tuna sandwiches, make salmon salad for sandwiches — canned salmon mixed with reduced-fat mayo or non-fat plain yogurt, raisins, chopped celery, and carrots plus a little Dijon mustard if your child likes the taste). Serve on whole-grain bread — which is also a brain food.
4. Milk & Yogurt
Dairy foods are packed with protein and B-vitamins — essential for growth of brain tissue, neurotransmitters, and enzymes. Milk and yogurt also provide a bigger punch with both protein and carbohydrates – the preferred source of energy for the brain.
Recent research suggests that children and teens need 10 times more the recommended dose of vitamin D — a vitamin that benefits the neuromuscular system and the overall life cycle of human cells.
Low-fat milk over cereal — and calcium- and vitamin D-fortified juices — are easy ways to get these essential nutrients. Cheese sticks are great snacks.
Low-fat yogurt parfaits are also fun. In a tall glass, layer yogurt with berries fresh, frozen, or dried and chopped nuts almonds or walnuts.
5. Nuts And Seeds
Packed with protein, essential fatty acids, vitamins, and minerals, nuts and seeds may boost mood and keep your nervous system in check.
There's always peanut butter, or you can also buy or make sunflower seed butter. Sunflower seeds are rich in folate, vitamin E, and selenium, and safe for nut-free zones. If you can't get your kids to eat the seeds themselves, use the spread on whole-grain crackers or bread.
Nuts combined with olive oil and dark leafy greens make a healthful and tasty sauce you can serve over whole-grain pasta.
6. Avocados
Avocados are high in fat – but it's a good fat that helps our brains function, Gordon says. The monounsaturated fat in avocados helps prevent high blood pressure, which is a risk factor for Alzheimer's disease.
They're also a good source of lutein, a carotenoid related to better cognition.
One 2015 study even found that people who ate one avocado every day for six months improved in several cognitive functions compared to people who ate a daily serving of chickpeas or a potato. Avocados are high in calories, however, so watch how much you eat.
7. Oatmeal
Protein- and fiber-rich oatmeal helps keep heart and brain arteries clear. In one study, kids who ate sweetened oatmeal did better on memory-related school tasks than those who ate a sugary cereal.
Oats contain soluble fiber, which removes cholesterol from the body and prevents plaque from forming in the arteries. Clear arteries help ensure blood flows well and may help reduce the risk of developing stroke and dementia.
As fast as children whiz from classroom to activity to home and back again, their brains are just as rapidly growing and changing.
The foods they eat are important. These years are critical for brain development, and what they eat affects focus and cognitive skills hence; eating well-balanced nutritional food is extremely important. As you can see, it is quite easy to sneak in these foods for brain development in children's diet. Doing so will ensure their mental well being in natural ways.
Register For  "Health, Nutrition And Fitness For Kids" Event 
Stay tuned for FitaCon's next event which focuses on health, nutrition, and fitness for kids.
FitaCon upcoming event focuses on " Health, Nutrition and Fitness For Kids" hence it will be the best of amalgamation of doctors and certified professionals from respective arena offering various tips, guidance and suggestions on health, nutrition and fitness for kids. 
Connect with us
Get connected within 24 hours to pre-screened, trustworthy and small business friendly service providers for Services in top Indian cities