Pregnancy Weight Loss | Post Pregnancy Exercise - Workout Classes In Pune
Looking for pregnancy weight loss workout classes in Pune?
Wish to get back in your old jeans as soon as possible? To lose weight after pregnancy, the key is in sticking to a balanced diet and the right exercises. Previous studies had suggested that breastfeeding the baby also helps you lose the excess kilos gained during pregnancy.
Are You Having Trouble With Pregnancy Weight Loss?
Factors like sleep deprivation, food cravings and not being able to take out sufficient time to work out causes most new mothers to put on weight even if they follow a healthy diet. Doctors and expert nutritionists says  that the key lies in eating a balanced diet and including workouts like Kegel and workouts/ yogas / sports activity.
Motherhood also will come with breastfeeding. You can't follow a crash diet like others to drop the weight because it will impact your milk stream. The fantastic thing is that the longer you breastfeed, the more calories you burn off. Additionally, a few matters can be included by you in your diet which assists you to get rid of the weight and also improves your breast milk.
Your diet must include fruits, vegetables, whole grains, lean protein like fish, soy foods and lean meats. Choose skim or low-fat milk. Leafy greens containing iron are also good. Vitamin C can help with wound healing for mothers who delivered via C-section.
Have a cup of wholegrain cereal with low-fat milk. A hard-boiled egg with some fresh sauteed mushrooms, low-fat cheese with a piece of fruit and plain greek yogurt are good options too.
Wholegrain crackers with hummus or nuts are healthy too. Stash some in your purse in case you get a craving on the go.
Best Gyms & Yoga Centers To Lose Weight After Pregnancy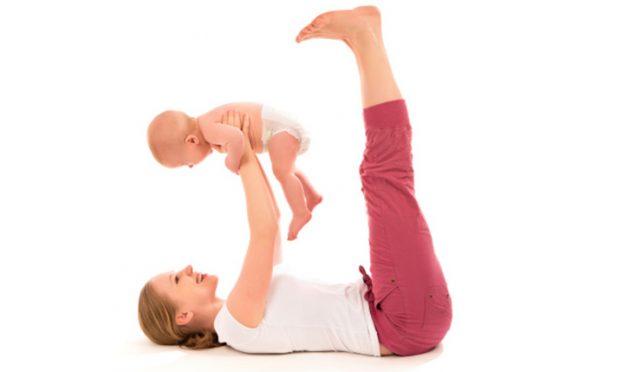 1.Mamma's Care – Postnatal Weight Loss Fitness Center
Location: Pimple Saudagar, Pune
Dr. Swati Bajaj is the founder and resource person of Mamma's care post-natal weight loss fitness center.
She has done her masters of physiotherapy in obstetrics and gynecology, what makes her perfect for women health and fitness education. She has command in exercise science, kinesiology as well as competent in field of obstetrics and gynecology.
Furthermore; she is certified pilates instructor and k11 certified personal fitness trainer and has earned the  certifications in neurodynamics, which is a highly recommended form of treatment these days.Dr. Swati Bajaj is the founder and resource person of mamma's care.
She started mamma's care in indore and explored its branches in Ujjain, Dewas, Bhopal and Khandwa. Mamma's Care is now at Pune & Mumbai and expanding in all over India.
Dr. Swati Bajaj has done her masters of physiotherapy in obstetrics and gynecology, which makes her perfect for women health and fitness education. She has command in exercise science, kinesiology as well as competent in field of obstetrics and gynecology.
Her post-natal fitness classes in Pune includes:
Active pilates classes for pregnancy weight loss

Fitness with Fun : Mamma & Baby Class

Super Mom: Personal Training

Awesome abdominal belly makeover

BootCamps for the mom's to lose weight after pregnancy
To connect with Mamma's Care Complete Fitness Solution click here
2. Slim Well Clinic – Pregnancy Weight Loss
Location: Kothrud, Pune
SlimWell pregnancy weight loss programs cater to all fitness levels. Whether you are a beginner or more advanced, their friendly and motivating coaches are committed to your progress and will ensure each workout is right for you.
Every month our coaches take you through a standardised strength and fitness assessment so you can see exactly how much you've improved. Using our industry-leading Inbody machine, you will also receive a detailed breakdown of your body composition, body fat percentage and muscle mass.
When done correctly, exercise during pregnancy helps to deliver a strong and healthy baby, ensures a smoother birth and helps aid recovery afterwards.
Firstly, the crucial health reasons – fewer problems during childbirth, faster post-birth recovery and improved energy levels and mood, to name a few. Also, exercising during pregnancy will help mum quickly regain her shape, strength and fitness after birth.
However, it is important that training is done safely and effectively, and the trainers take it seriously at "SlimWell"  that have experience training pregnant women and with new mothers returning to exercise through their pregnancy weight loss programs.
To connect with SlimWell Clinic click here
3. SpandaYog –  Pre / Post Natal Yoga Classes
Location: Baner, Pune
Yoga retreats are designed for you to relax, rejuvenate and restart a new life style. Spandayog will arrange residential retreat at an ashram where you can find serenity, silence and total presence of nature to unwind yourself. 
You will learn gentle yoga practices to help you tone important muscle groups. You'll also learn breathing exercises that will help you to relax and connect with your baby. No experience with yoga is necessary, just the permission of your doctor to practice.
Their post-natal yoga will help you get back to shape after the delivery and find new strength in life.
To connect with SpandaYog for post-natal classes click here
4. First Cry Parenting – Pregnancy & Postnatal Fitness
FirstCry.com is India's biggest retailer for baby and kids products, helping millions of parents every month to make important choices during their parenting journey. Parenting is our latest offering to help your nine-month journey and prepare you to fall in love for a lifetime.
The postnatal regime includes:
Yoga and exercises for flexibility, strength and endurance

Breathing and meditation for calm labor

Acquaintances and childbirth process

Breastfeed and lactation techniques
To connect with FirstCry Parenting click here
5. Param Yoga – Prenatal/ Postnatal Classes
Location: Dhole Patil Road, Aundh Pune
Param Yoga postnatal yoga practices are suitable for mothers who have given birth by caesarean section. Rather than aiming to resume a gym or yoga routine as early as possible.
It invites mothers to create a new foundation for better fitness while being energised from within and enjoying their babies fully. More dynamic yoga poses and moves are also offered to make a safe transition to general yoga or other forms of exercise with long term benefits for women's health.
To connect with ParamYoga for postnatal classes click here
Register With Our  " Health, Nutrition And Fitness For Kids" Event 
Liked what you read? Wish to know more about kid related nutrition, health and fitness. Learn from the expert tips, suggestions from renowned pediatrics of Pune and implement those so that you and your kids can have a happy, fit and healthy childhood.
Stay tuned for FitaCon's next event which focuses on health, nutrition, and fitness for kids.
FitaCon upcoming event focuses on " Health, Nutrition and Fitness For Kids" hence it will be the best of amalgamation of doctors and certified professionals from respective arena offering various tips, guidance and suggestions on health, nutrition and fitness for kids. 
Connect with us
Get connected within 24 hours to pre-screened, trustworthy and small business friendly service providers for Services in top Indian cities