Top 7 Tips To Make Your Toddler Eat Healthy Food | Toddler Meals Ideas
Searching for  " How To Make Toddler Eat Healthy Food " ? Well, it's just not you but most of the moms are on the Internet to find out interesting ideas on toddler meals. Furthermore; how to make the kids meals interesting ensuring that they have well-balanced healthy nutritional food everyday.
Understanding The Toddler Phase
It is normal for toddlers to be less interested in food than they were as babies. Toddlers grow more slowly than babies and their appetites are smaller. They want to be independent, so they like saying 'no' to food – this is normal.  
They want to spend more time exploring and playing and this leaves less time for eating and drinking. The world is becoming a very exciting place and there are lots more interesting things to do than eat. Getting into battles with toddlers about food and eating can only make life miserable for everyone.
If you are having problems with your fussy eating toddler you need to understand few things first… 
Let  your toddler decide how much to eat
Children are very good at knowing how much they need to eat.

Children do not know which foods are good for them – offer them a variety of healthy foods to choose from

It is normal for a toddler's appetite to vary from meal to meal and day to day

Healthy children will eat when they are hungry and usually not before

Research shows that most toddlers, even 'fussy eaters', are eating enough to meet their needs

A healthy child who refuses food is not hungry and therefore doesn't need food

Healthy children will not starve themselves by refusing food
Tips To Make Your Toddler Eat Healthy Food
Remember, you are not alone! Keep trying out new ideas to make your toddler eat healthy food and eventually you will see positive results.
Don't be afraid to quiz other mums on how they tackle fussy eating.
1. Introduce Your Kid To Eat Variety Of Food Items At An Early Age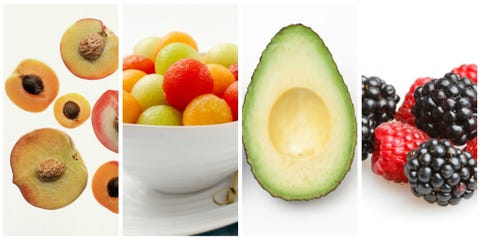 Giving your children a limited number of foods will only escalate their fussiness, and deprive them of the essential nutrients they need to grow and develop. You could try playing a game and blindfold your child before introducing a new food and ask him to guess what it is. Veggies can be a tricky one.
Some kids can spot a hidden mushroom a mile off, so sometimes the best thing is to be up front about fruit and vegetables, tell them where they come from and why they are so good for you. Giving them facts could make them more interested about what they are eating. 
2. Hide Your Frustration Of Your Kid Not Eating Nutritional Food
It's easy to say than done –   Praise your toddler when they ate well or tried something new.
Yes, this may mean that you have to ignore some of their bad behaviour and instead focus your attention on their good behaviour, but by doing this, mealtimes are likely to be less stressful and more enjoyable.
3. Rewards And Not Bribes Can Be Really Motivational
Reward your kid with some story book, like a sticker chart or something that is educational and learning.
Give your child a sticker for eating new foods. When they have collected a few stickers, reward them with a prize. The first one should be easily attainable to incentivise your child.
4. Get Your Picky Eater Involve In Cooking With You
Most children adore cooking and tasks like squeezing fresh orange juice or cracking eggs are well within the capabilities of a young child. It's amazing how being involved in the planning and preparation of a meal can stimulate a child's appetite.
5. Make The Toddler Meals Fun & Appetising
Serve broccoli and other veggies with a favorite dip or sauce. Cut foods into various shapes with cookie cutters. Offer breakfast foods for dinner. Salad lollipops are a great way to try lots of different foods and textures in one go. Serve a variety of brightly colored foods to make your toddler eat healthy food.
6. Eat Together, To Let Your Toddler Know How Good The Food Is
Your little ones love to mimic, it's how they learn. Eating together and sharing the same, or parts of the same, meal can create a really positive atmosphere all around.
When your little one sees their family enjoying their meals, it can be enough inspiration for them to give it a go themselves.
7. Sneak Some Veggies Or Mash It When They're Not Looking
If you're worried that your fussy eater isn't getting enough nutrients then you can always sneak them in to their food. Furthermore; you can mix it with the food items, mashing it in when they're not looking and this way you will be able to make your toddler eat healthy food. 
Finally Wrapping It Up
Don't talk about foods as 'good' or 'bad' – teach your toddler that some foods are for 'everyday' and others are for 'sometimes'. Many toddlers have times when they only want to eat particular foods – this is normal and won't last forever.
Try to ignore fads, be patient and continue to offer a variety of foods. Toddlers may need to try a food 10 times or more before they like it.

Offer small amounts of a new food to try with foods they already like.
Try changing the look, taste or texture of food for variety e.g. corn on the cob, and mixed peas and corn.
Register With Our Upcoming  "Health, Nutrition And Fitness For Kids" Event 
Liked what you read? Wish to know more about kid related nutrition, health and fitness. Learn from the expert tips, suggestions from renowned pediatrics of Pune and implement those so that your kids can have a happy, fit and healthy childhood.
Stay tuned for FitaCon's next event which focuses on health, nutrition, and fitness for kids.
FitaCon upcoming event focuses on " Health, Nutrition and Fitness For Kids" hence it will be the best of amalgamation of doctors and certified professionals from respective arena offering various tips, guidance and suggestions on health, nutrition and fitness for kids. 
Connect with us
Get connected within 24 hours to pre-screened, trustworthy and small business friendly service providers for Services in top Indian cities