Top 10 Nutritional Requirements For Children Age Group Between 6-12
You want your children to eat healthy foods, but do you know which nutrients are necessary and how much nutritional requirements has to be fed?
It may be a challenge to get your 12-year-old to eat healthy, but proper nutritional requirement is essential for growth and development and peak performance in school.
Not eating well-balanced meals in children ranging from 6- 12 years old has become a major concern in parents.  Instead of focusing on taking away unhealthy foods from your child, find nutritious foods that you child enjoys. A healthy diet is about balance and variety.
Nutrition for kids is based on the same principles as nutrition for adults. Everyone needs the same types of nutrients — such as vitamins, minerals, carbohydrates, protein and fat. Children, however, has a different nutritional requirements at different ages.
So what's the best formula to fuel your children's growth and development? Read on here…
Top 10 Crucial Nutritional Requirements For The Kids
( 6- 12 Years Old)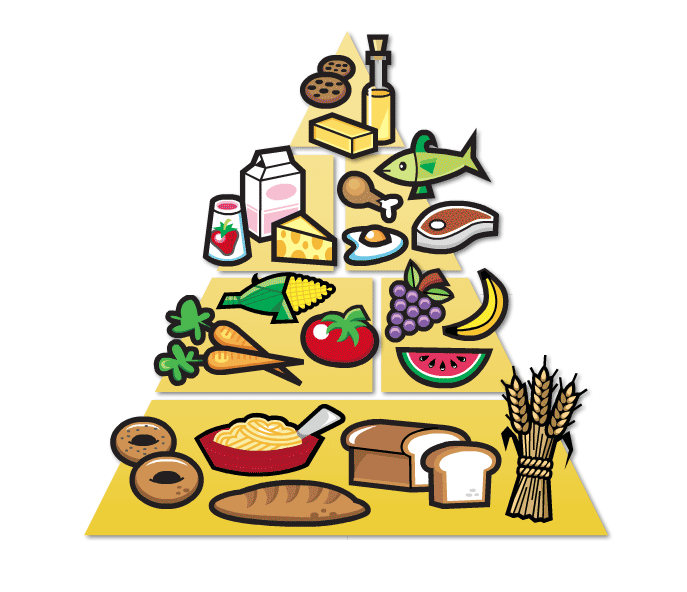 1. Iron In Your Children's Diet
Important for making hemoglobin, the oxygen-carrying red pigment in blood, and myoglobin, a pigment that stores oxygen in muscles. Lack of iron can cause anemia, which can result in fatigue, weakness, and irritability.
Iron is important for making hemoglobin, the oxygen-carrying red pigment in blood, and myoglobin, a pigment that stores oxygen in muscles. The deficiency is the most common nutritional deficiency in the United States, and a lack of iron can cause anemia, resulting in fatigue and weakness.
Iron also affects brain development, so anemia can also cause long-lasting problems with cognitive development. The tolerable upper intake level (UL) for iron is 40 mg per day for children age 12 and younger.
Iron can be found in a variety of foods. Here are some good sources of iron:
Oatmeal

Tofu

Baked beans

Kidney beans

Meat

Garbanzo beans

Raisins

Spinach

Soya beans
At this age, the focus should be on making calories count by choosing nutrient dense foods. Foods such as fruits and vegetables are nutrient dense because they provide a lot of nutrition for very few calories.
2. Calcium – How Much Your Child Needs
Calcium is vital for building strong bones and teeth, promoting nerve and muscle function, helping blood clot, and activating the enzymes that convert food into energy. About 99% of the body's calcium is stored in the teeth and bones. And because children are growing new bone all the time, they need a steady supply of calcium to support healthy growth.
Your child doesn't have to get the recommended amount of calcium every day. Instead, aim for that amount as an average over the course of a few days or a week.
Here are some good sources of Calcium that you can prepare:
Yogurt

Tofu / Cottage cheese

Dairy products

Raw cereals

Spinach

Sardines & Salmon

Beans & lentils

Figs

Soy milk

Almonds

Grain bread
3. Essential Fatty Acids In Your Kids Diet
Essential fatty acids, or EFAs, are types of fat that are essential in the diet because they can't be produced by the body. These fats help build cells, regulate the nervous system, strengthen the cardiovascular system, build immunity, and help the body absorb nutrients. EFAs are also vital for healthy brain function and vision.
Essential fatty acids include omega-6 linoleic acid and omega-3 linolenic acid. Both are polyunsaturated fats that help lower cholesterol, reduce inflammation, and keep the heart healthy.
Omega-6 fats are usually plentiful in the diet, and it's likely you only need to focus on making sure your child is getting adequate omega-3s. Many omega-6 fats come from processed foods that contain oils such as soybean oil.
Your child doesn't have to get enough essential fatty acids every day. Instead, aim to get the recommended amount as an average over the course of a few days or a week.
Flaxseed oil

Walnuts

Wheat germ oil

Eggs

Soya bean oil

Salmon

Cooked kale

Orange juice

Margarine

Buttermilk

Yogurt
4. Potassium – Crucial Good Health & Development
Potassium is important for good health and development. 
It works with sodium to control the body's water balance, which helps maintain healthy blood pressure. In fact, a diet that's low in potassium and high in sodium appears to be a factor in high blood pressure.
Potassium also helps with muscle function and heart rhythm and, in later years, may reduce the risk of kidney stones and osteoporosis.
Fresh fruits and vegetables are a great source of potassium. Milk, meat, and cereals also contain potassium, but it's not as readily absorbed from these sources. Some of the best sources:
Baked potatoes

Tomato juice

White beans

Medium banana

Spinach

Almonds

Cereals & Raisins

Oranges

Dates

Watermelon
5. Vitamin As 
Vitamin A plays an important role in vision and bone growth and helps protect the body from infections. It further promotes the health and growth of cells and tissues in the body, particularly those in the hair, nails, and skin.
Here are some of the best sources are:
Carrots

Sweet potato

Spinach

Veggie soups

Apricots

Bell peppers

Mango

Oatmeal

Eggs

Cheddar cheese

Peaches

Papaya
Don't give your child a vitamin supplement that contains more than the recommended amounts of vitamin A that your child needs every day.
6. Magnesium – Good For Heart
The body uses this important mineral to keep bones strong and the heart rhythm steady. It also supports the immune system and helps maintain muscle and nerve function.
Nuts and legumes are some of the best sources of magnesium. Leafy green vegetables are another good source because the substance that gives vegetables their color contains the mineral. Bread made from whole grain wheat flour is another good option.
Some magnesium-rich foods to try are:
Black beans

Peanuts

Cashews

Milk yogurt

Brown rice

Spinach

Oatmeal

Raisins

Bananas

Avocado

Soy milk
7. Zinc –  For Better Digestion & Metabolism
It is believed that more than 70 enzymes depend on zinc to perform their roles in digestion and metabolism. And children who don't get enough zinc risk having stunted growth.
Zinc can be found in variety of food like:
Tomatoes

Steak

Almonds

Cheese

Baked beans

Meat

Oatmeal

Garbanzo beans

Cooked peas
8. Vitamin C 
Vitamin C helps form and repair red blood cells, bones, and tissues. It helps your child's gums stay healthy and strengthens your child's blood vessels, minimizing bruising from falls and scrapes. In addition, vitamin C helps cuts and wounds heal, boosts the immune system, and keeps infections at bay. And it helps the body absorb iron from food sources.
Children who are very picky eaters and don't eat a lot of fruits and vegetables may not get enough vitamin C. Also, children exposed to secondhand smoke need more vitamin C to repair cell damage from cigarettes.
If you're concerned that your child doesn't get enough vitamin C, ask your child's doctor whether you need to boost your child's nutritional requirements intake.
The rich source of Vitamin C are:
Orange juice

Lemons

Strawberries

Tomatoes

Kiwi

Bell peppers

Spinach

Potatoes

Banana

Grapes

Mangoes

Broccoli
9. Vitamin D
Vitamin D act as an important nutritional requirements for children's good health and development.  It helps the body absorb minerals like calcium and builds strong teeth and bones.
Vitamin D also functions as a hormone with many other jobs in the body, including regulation of the immune system, insulin production, and cell growth.
Your child doesn't have to get enough vitamin D every day. Instead, aim to get the recommended amount as an average over the course of a few days or a week.
The best sources of Vitamin D
Salmon

Fortified milk

Tuna

Eggs

Cheese

Orange juice
Vitamin D is stored in body tissue, so it's best not to get more than what health experts recommend.
10. Vitamin E  – Boosting Immune System
Vitamin E boosts the immune system and helps the body fight germs. It also keeps blood vessels open wide enough for blood to flow freely, and it helps the cells of the body work together to perform many important functions.
Many children don't get enough vitamin E from diet alone, but it's rare to have a vitamin E deficiency severe enough to cause health issues.
Register With Health Nutrition & Fitness For Kids
Parents are an important influence on children's dietary intake and eating behaviors.The aim of the upcoming FitaCon event  " Health, Nutrition & Fitness For Kids" is to provide the right guidance when it comes to nutritional requirements of the kids of every age groups. Furthermore; the event will emphasize on varied food parenting practices which will help parents to curb down the struggle for preparing well-balanced nutritional meals for their children.
Connect with us
Get connected within 24 hours to pre-screened, trustworthy and small business friendly service providers for Services in top Indian cities