Zumba Classes Near Me - Best Zumba Classes In Pune To Checkout
Zumba Classes Near Me – Are you actively searching for best Zumba Classes In Pune?
Gym workouts are boring. If you have a keen interest in the field of fitness and dance then all you can do is enroll in one of the top Zumba classes in Pune. 
Why Choose Zumba Dance Classes In Pune?
However, before looking out for best Zumba Classes near me hence, you need to have good understandig of this dance form.
Zumba is a type of fast dancing. One hour of fast dancing burns 446 calories if you weigh 155 pounds and 532 calories if you weigh 185 pounds. Hence, you need to burn 3,500 calories to lose 1 pound, so with three one-hour Zumba sessions a week, you should lose at least 1 pound in a little over two weeks or almost 2 pounds a month. Hence, this is a healthy way to lose weight.
When searching Zumba Classes near me, you'll come across various Zumba dance fitness forms such as:
Aqua Zumba
Those looking to make a splash by adding a low-impact, high-energy aquatic exercise to their fitness routine.
Aqua Zumba blends the Zumba dance philosophy with water resistance hence, offering complete workout to your body.
There is less impact on your joints during an Aqua Zumba class so you can really let loose. However, water creates natural resistance, which means every step is more challenging and helps tone your muscles.
Zumba For Toning
Those who wish to put extra emphasis on toning and sculpting of muscles.
The challenge of adding resistance is using Zumba Toning Sticks furthermore, this helps you focus on specific muscle groups, and this way your entire body get to workout.
Step Workout With Zumba
It is basically a high paced cardio workout. Hence, those looking to burn calories on the move this is the one to go for. Even more, if you are looking to strengthen and tone your legs and glutes – Step workout Zumba is the right one for you.
This workout increase cardio and calorie burning, while adding moves that define and sculpt your core and legs.
Zumba Kids Pune
One of the best summer activity where you can enroll your kids. 
The Zumba classes for the kids have friendly routines based on original dance choreography. The trainers here break down the steps, add games, activities and cultural exploration elements into the class structure. Perfect for the kids who are 7-11 years old get the chance to be active and jam out to their favorite music.
Zumba Kids classes in Pune helps develop a healthy lifestyle and incorporate fitness as a natural part of children's lives by making fitness fun. Classes incorporate key childhood development elements like leadership, respect, team work, confidence, self-esteem, memory, creativity, coordination, cultural awareness.
Zumba fitness Pune classes are offering fun and effective way to exercise. Zumba training classes lets you dance to beats of different Zumba tempos. You can burn calories while having fun at the same time. Zumba classes in Pune are known to offer great workout to help you strengthen your core, improve your coordination and it's easy for anyone to join in.
Why Choose Zumba Dance Fitness Classes In Pune?
We work out because we need that beach holiday flat tummy, those toned legs for that little black dress, to drop those annoying pounds that stick to your thighs.
However, it doesn't always have to be the same monotonous routine of cardio and weights at a gym, here are top 9 Zumba Classes in Pune that you can give a shot.
Find Best Zumba Classes Near Me – Pune's Best Zumba Classes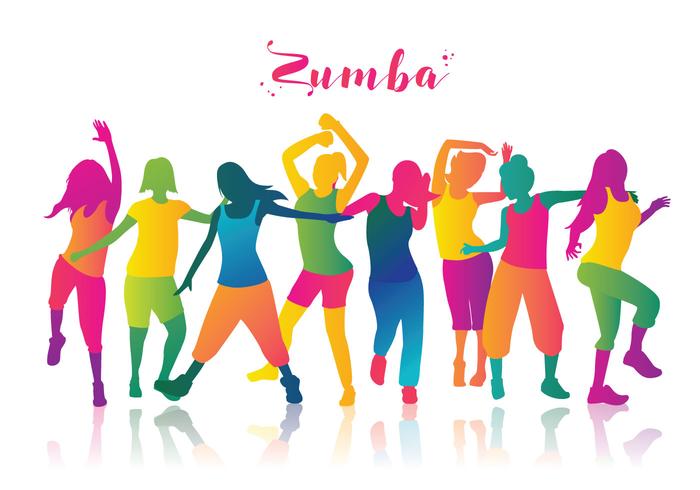 It's quite a task to search best Zumba classes in Pune since every class is pitching to be the best in terms of Zumba trainer, fitness goals, weight loss and so on. As each of these Zumba Classes in Pune are known for offering unique health benefits – to avoid the ordeal and further confusion we have listed best Zumba Classes in Pune for you.
Now no more Googling "Zumba Classes Near Me" – We have covered one of its kind of the prominent areas of Pune.
1. MultiFit  Kalyaninagar Pune – India's Fastest Growing Fitness Studio 
Location: Aundh, Baner, Pimple Nilakh, SB Road, Pradhikaran, & Kalyaninagar
When looking for Zumba Classes Near Me on the Internet, you are sure to find MultiFit topping the list.
MultiFit is the perfect antidote to boring gym workouts. Their functional fitness Zumba classes are one of the best ways for providing awesome workouts.
MultiFit believes that fitness should extend beyond dumbbells and machines and aims at changing the definition of fitness from mere 'Body Building' to 'Strength Building'.
It believes in integrating science and fitness training to facilitate its clients in attaining the perfect Mind-Body-Soul balance and aims to make fitness a lifestyle choice for every individual they engage with.
Keeping to this belief the fitness studio is believed to be best when it comes to Zumba classes in Pune. Apart from Zumba training classes, it offers a wide variety of unconventional workouts including functional training, customized circuits, boot camps and outdoor training, thus ensuring that your sessions are never boring.
You can choose your Zumba class location depending which is nearer to you. You'll find Multifit Zumba training at various location which covers Multifit Aundh Pune, Pimple Nilakh Multifit, MultiFit Senapati Bapat Road – SB Road, Viman Nagar MultiFIt,  and Multifit Baner.
2. Moves Dance Fitness – Learn Zumba With Suresh Dahale & Radhika Rathore
Location: Amanora Township, Kalyaninagar, Magarpatta
Grooving to the beats of salsa, flamenco, and merengue music feels more like a dance party than a workout, which is exactly what makes Zumba so popular. Zumba is Latin-inspired dance workout which is one of the most popular group exercise classes in the world.
When you are looking for Zumba dance classes in in Magarpatta, Kalyaninagar or nearby areas, Moves Dance Fitness is the one that stands out completely. However, it may not be a fancy gym but, when it comes to the service, it's a benchmark for being the best or the top-rated facility in the area.
3. Zumba With Angelynn Rozario – Your Licensed Zumba Fitness Instructor
Location: Vimannagar, Kharadi
When searching for Zumba classes near me in Kharadi or Vimannagar area, Angie's Zumba classes are the best one to go for.  Zumba under a licensed trainer – Angie is where your search completes. She is passionate and certified Zumba instructor. Furthermore, Angelynn teaches Zumba to people of all ages and experience levels; even people who don't know how to dance.
Angelynn Rozario is an AFAA certified Group Fitness trainer, a Pilates trainer and a certified ZUMBA® instructor. The class is designed to target your cardiovascular strength and muscular strength, all with minimum or no equipment at all.
Have the time of your lives and lose 800-1200 calories in 60 mins. Welcoming all Zumba enthusiasts and those who have never experienced the Zumba magic alike to not miss this opportunity of a lifetime
You should definitely check this out if you want to venture into the world of dance and Zumba. She teaches Zumba at FirstFitt, Vimanagar locations. Furthermore conducts Zumba workshops at various locations in Pune.
4. SlimWell Clinic- Zumba Fitness Classes For Women – Kothrud
Location: Kothrud, Pune
Zumba classes at Slimwell Clinic are an entertaining way for you to begin your weight loss and fitness journey. At our classes you don't have to worry about anyone judging your dance skills, everyone is here for the same reason.
Their Zumba instructors will guide you through the whole process and make sure you are getting the most out of the class.
Apart from Zumba classes, it offers Yoga classes, Weight training, Cardio workouts, Floor Exercises as well as Diet Consultation.
If you are looking out for similar classes as well health and fitness tips, visit us at FitaCon – Pune's Largest Fitness Conference.
5. Zumba With Chetan Agarwal
Location: The Place Dance Fitness Studio, Aundh, Urbounce Gym, Pashan
Eat, sleep, breath, dance & Zumba is what Chetan Agarwal does.
Chetan is breaking the stereotype that Zumba is only for women. Unarguably he is one of the best instructors for Zumba in Pune.
Chetan is a licensed Zumba trainer taking regular Zumba classes in Pune. Furthermore, he has certification in Reebok Step Aerobics, and Fitness Training.
He loves teaching Zumba classes. The reason is simple: Every class feels like a party. Even though, you don't even have to know how to dance. 
You could burn between 500-1000 calories per class. Even more, it gives you a good cardiovascular workout without making you feel like you're exercising. Furthermore, he takes up personal training for weight loss and strength. 
6. FirstFitt Multi Specialty Gym In Pune
Location: Vimannagar
A huge hit with the students of Symbiosis Viman Nagar, FirstFitt is known for its quality training and equipment at affordable, student-friendly prices. With certified trainers, Zumba class is held twice a week.
Hence, the management at FirstFitt ensures to offer the best group workout environment to the class. Even more, they cover anything from spinning to yoga to gym workouts as well.
Hence, with a great set of instructors and spacious facility it provides good environment for learning Zumba. Furthermore, they cater to all kinds of fitness, dance and entertainment requirements.
7. Dance Floor Studio – Zumba Fitness With Kunal More
Location: PimpleSaudagar, Pune
A total workout, combining all elements of fitness – cardio, muscle conditioning, balance and flexibility, boosted energy and a serious dose of awesome each time you leave class.
Dance Floor Studio is a heavy Zumba oriented studio. The routines feature aerobic/fitness interval training with a combination of fast and slow rhythms that tone and sculpt the body therefore, the participant can enjoy long term health and well being benefits.
8. Evolv Zumba Studio
Location: PCMC , Pimple Saudagar
Evolv Fitness is one of the finest studios for Zumba that you would find at Shivar Chowk at Pimple Saudagar .
If you are searching for " Zumba classes near me ", in Pimple Saudagar area this could be the right Zumba fitness studio for you.
Evolv Fitness offer various fitness programs like Zumba/Zumba Toning/Cardio & Muscular Trainings.
Furthermore, Evolv Fitness is one of the preferred Zumba Fitness partner with corporate in Hinjawadi like TCS, Mindtree, Zensar, Cognizant etc.
The fitness Zumba instructors are certified & licensed to teach Zumba.
9. Zumba With Shweta Kulkarni
Location: SportsFit Baner, Pune 
Shweta Kulkarni and Zumba name goes hand in hand and probably you might have noticed when searching Zumba classes near me. She is Zumba education specialist and master trainer for India.
She currently offer the largest variety of Zumba fitness classes in Pune. This includes Zumba®, Zumba® Toning, Zumba Sentao™, Zumba® Gold-Toning, Gold®,  Zumba® Kids, Yoga, Dance Blast (Hip-Hop) and much more. Stop by during any regular scheduled Zumba classes or contact us to learn more.
Finding It Good To Read ???
Join Us At FitaCon 
Connect with us
Get connected within 24 hours to pre-screened, trustworthy and small business friendly service providers for Services in top Indian cities